CONTACT US
More Detail Information: Coco Chen
Skype:Colorpowdercoating
Phone/WhatsApp:+8618551609905
Website: ChinaPowderCoating.com

FH-GE is an epoxy-based thermosetting powder coating,formulated to offer a good flowing out and
glossy finish ranging from semi to high gloss, it is suitable for indoor use as a decorative and protective
coating . GLOSS AND COLOR RANGE
 Gloss levels range from 40% to 90% at 60º .  Full color range is available. APPLICATION SCHEDULE
 Applied by electrostatic spraying gun that can provide negative tension of 60-80 kV.  Curing schedule :15 minutes at 180℃ (metal temperature )
 Optimal film thickness : 60 -90 um
POWDER PROPERTIES
 Specific gravity : 1.25 - 1.75 (depend on colors)
 Particle size distribution(Laser Particle size analyser) :Less than 5% above 100 um
50 – 65% above 32 um :
Average particle size : 35 - 45umFH-GE is an epoxy-based thermosetting powder coating,formulated to offer a good flowing out and
glossy finish ranging from semi to high gloss, it is suitable for indoor use as a decorative and protective
coating . GLOSS AND COLOR RANGE
 Gloss levels range from 40% to 90% at 60º .  Full color range is available. APPLICATION SCHEDULE
 Applied by electrostatic spraying gun that can provide negative tension of 60-80 kV.  Curing schedule :15 minutes at 180℃ (metal temperature )
 Optimal film thickness : 60 -90 um
POWDER PROPERTIES
 Specific gravity : 1.25 - 1.75 (depend on colors)
 Particle size distribution(Laser Particle size analyser) :Less than 5% above 100 um
50 – 65% above 32 um :
Average particle size : 35 - 45um
APPLICATION : Electrostatic spraying gun
FH-GE is an epoxy-based thermosetting powder coating,formulated to offer a good flowing out and
glossy finish ranging from semi to high gloss, it is suitable for indoor use as a decorative and protective
coating . GLOSS AND COLOR RANGE
 Gloss levels range from 40% to 90% at 60º .  Full color range is available. APPLICATION SCHEDULE
 Applied by electrostatic spraying gun that can provide negative tension of 60-80 kV.  Curing schedule :15 minutes at 180℃ (metal temperature )
 Optimal film thickness : 60 -90 um
POWDER PROPERTIES
 Specific gravity : 1.25 - 1.75 (depend on colors)
 Particle size distribution(Laser Particle size analyser) :Less than 5% above 100 um
50 – 65% above 32 um :
Average particle size : 35 - 45um
Substrate Preparation
Substrate should be free of grease, oil, dirt, fingerprints,drawing compounds, any contamination,and surface preparation treatments to ensure optimum adhesion and coating performance properties. The use of a chemical conversion coating prior to the application of a powder coating is strongly recommended.
Storage

Should be stored under dry conditions with good ventilation at a temperature not exceeding 30°C
Storage period recommended should not exceed 6 months, in case exceeding 6 months without affecting their free flowing properties, the powder will still have optimal characteristics.
Should be protected from excessive heat, humidity, water and contamination with foreign materials such as powder, dust, dirt ect.
Any leftover powder should be kept in an appropriate area that is cool and dry. Do not expose to the air too long as the powder properties may deteriorate with the moisture.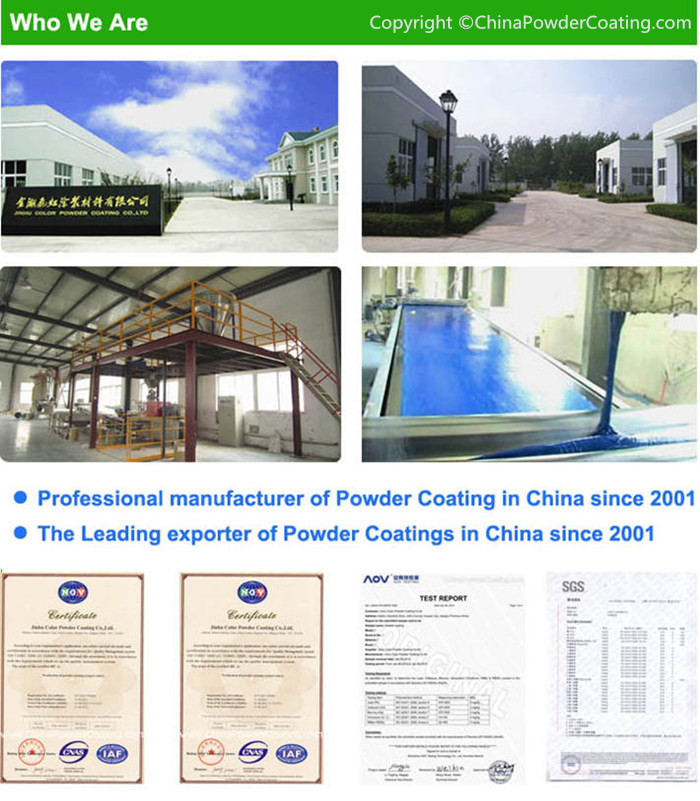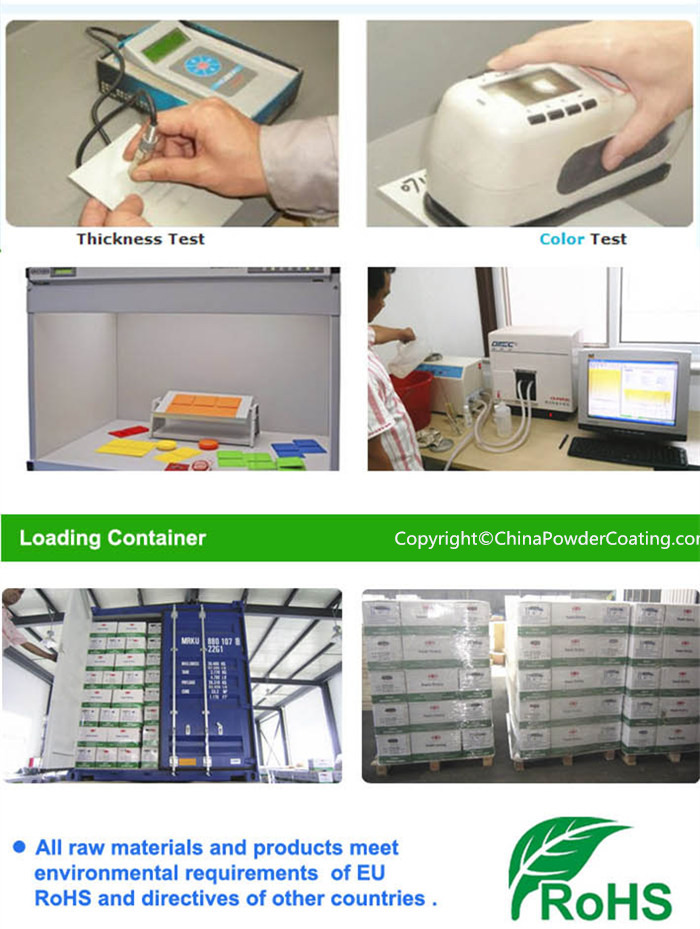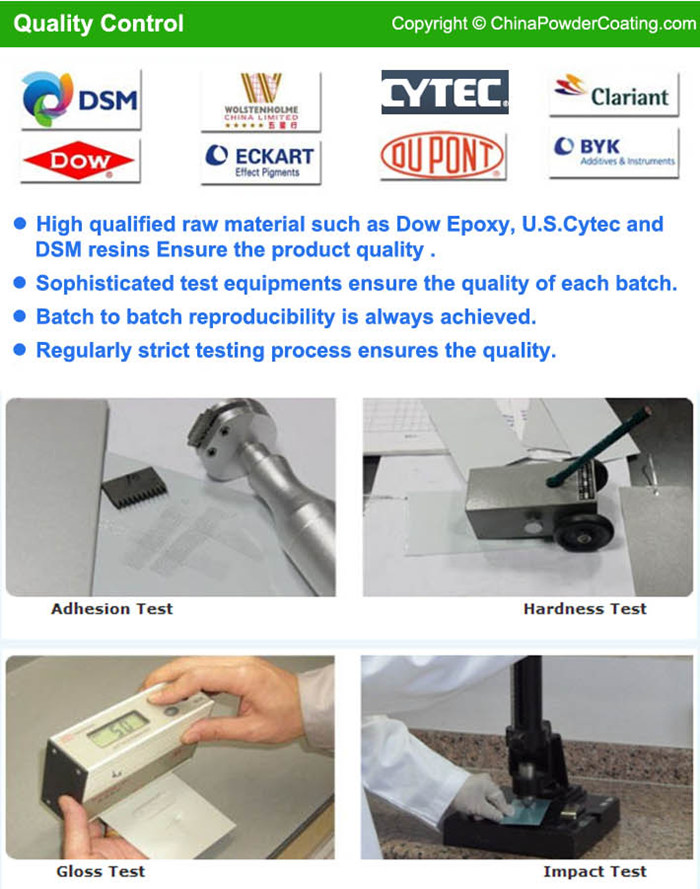 Looking for ideal FBE Powder Coating Manufacturer & supplier ? We have a wide selection at great prices to help you get creative. All the Fusion Bonded
Epoxy Powder Paint
are quality guaranteed. We are China Origin Factory of Fusion Bonded
Epoxy Powder Coating
. If you have any question, please feel free to contact us.
Product Categories : Epoxy Powder Coating